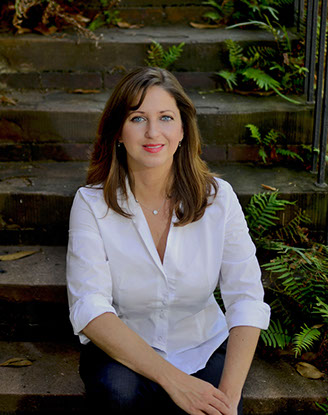 I can't remember a time when I didn't love books, but two particular memories stay with me. As a young girl I picked up Little Women, read it straight through, and promptly turned to page one to start all over again. The next book I did that with was Mind Hunter by John Douglas, tales about profiling serial killers.
And a twisted romantic was born.
Throughout my teenage and young adult years, I read everything from horror to historical romance, yet I never, ever thought of trying to write anything of my own. Write a whole book? Crazy talk.
Then I spent a long, cold winter in a tiny apartment in Germany. My bed was also my living room couch, and I shared it with three cats. After tearing through all the books I had that were written in English, I picked up a pen and opened a door to something I'd never expected to love.
I have since had over 15 books published and continue to write stories of magick, suspense and, of course, romance. Three of my favorite things!
I can be found most days at my computer with a cat in my lap, or taking a break to read a good book for myself.
While you are here, be sure to sign up for my newsletter to qualify for monthly giveaways. I like to give back because, as we all know . . . readers rule!